Don't Know If You Need A Spring Clean Up Done?
Scroll to the last paragraph for the quick answer!
Have you ever caught yourself wondering if what the lawn guys say about needing a spring clean up is true? Have you ever considered just skipping the service to save a couple bucks? Have you ever been upset with your spring clean up because you didn't see immediate results? If you are guilty of any of these three, than you may want to read on!

The main goal of a spring clean up is to prepare your lawn for the spring and summer growing season. Every technique and service used during a spring clean up plays a crucial role in the over all health and maintenance of your lawn. To see an in depth explanation of what we do during a spring clean up, check back next week when we release our SPRING CLEAN UP CHECKLIST. For a summary of why a spring clean up is a necessity to keep your lawn healthy, continue reading!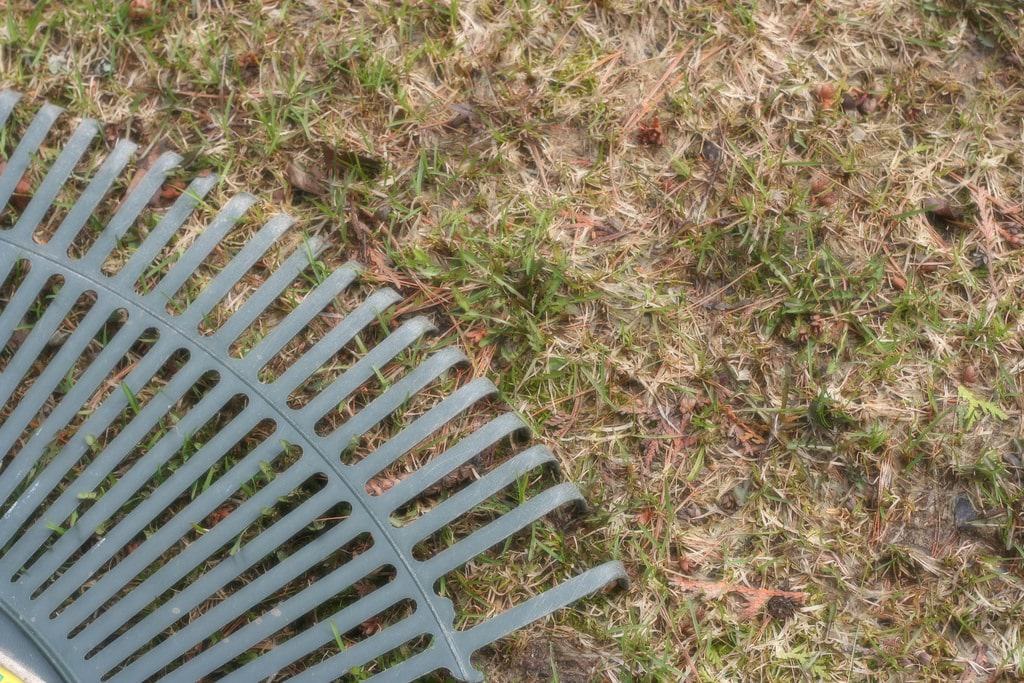 During a spring clean up all debris and trash is removed from your lawn. It is very common to have garbage and debris blow into your lawn over the winter, but not have it cleared because it was buried under the snow. Once the debris and trash are removed from your lawn, all leaves and dead plant material are removed out of your flower beds and off your lawn. This allows for the lawn and beds to gain more exposure to the sun allowing for better growth.
In the winter months, it is very common to have lots of gravel and sand pushed off of the road and onto your boulevard. We like to blow this sand and gravel off of your boulevard to create a much cleaner look and allow for better lawn growth. After this step, we run a lawn mower with a dedicated mulching blade over the lawn to help remove a small layer of thatch, as well as 'poof' up the grass a bit. This is where you see the immediate transformation from brown, dead-looking grass, to growing grass. After the de-thatching run, we do a collection run with a bagging lawn mower. This pass allows us to pick up all of the mulched thatch from your lawn. Removing this allows the lawn to breathe and absorb more sun, water, and nutrients. Finally, we run a lawn aerator over your lawn. To read more about aeration, check out The Dethatching Myth Defunked.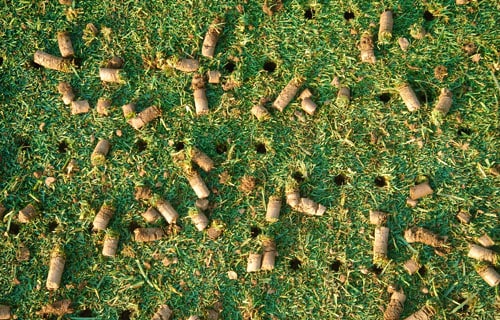 In conclusion, the answer to the question "do I need a spring clean up?" is overwhelmingly YES! You do need a spring clean up if you would like to maintain a healthy lawn. The benefits of a spring clean up are many, and you will not be disappointed by us at Cleanr Mow! If you are interested in a full spring clean up, lawn aeration, or spring fertilizer, you can book an estimate now!
JOIN OUR MAILING LIST FOR EXCLUSIVE DISCOUNTS!
[yikes-mailchimp form="1″]