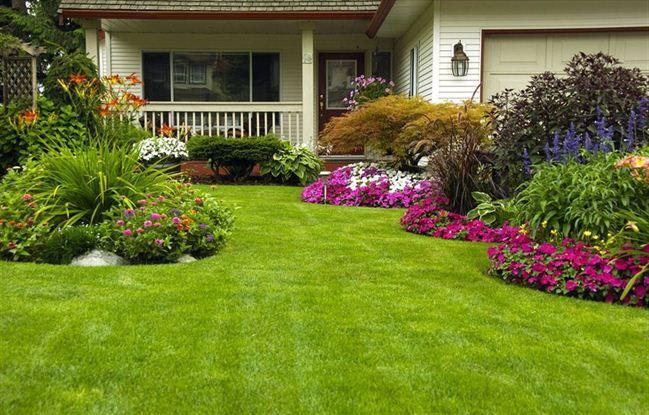 Whether your lawn got that way by your own neglect or you're moving to a new house that has a weed-covered lawn, here are a few easy steps to take from the weed control services in Winnipeg from Cleanr Property Maintenance to make your lawn the envy of your community.
First thing you can do is obtain a soil sample test
Almost all decent garden centres will take a quick peek at a sample from your lawn and tell you if the soil is in good shape. 
Week One
Fertilizer/Weed Killer
The next thing that's needed is to apply weed killer as well as pre-emergent crabgrass killer.  These come blended with fertilizer so you get two jobs accomplished at once – fertilizing and weed killing. Apply it as early in the springtime as possible. Do not wait until it gets hot out. However, if you do begin later in the season, you'll want to trim the "weeds" or grass back as short as possible before applying it. Place the lawnmower on the 1st or 2nd notch.
Lime
Applying lime is an excellent method of conditioning clay soils. It also will decrease your PH level from acid levels– necessary in almost all regions of the country. 
Week Two
Spot Weed Killing
After you've applied the weed and feed fertilizer it's prudent to wait one week before beginning to spot kill dandelions and additional weeds using a liquid weed killer inside a three-gallon pressurized spray applicator. 
Week three or once there isn't any opportunity of frost
Prepare for Planting
Now that you've conditioned the soil and removed most of the weeds you'll need to extract as much of the dead weeds and grass as you can without damage to the the good grass. To do that you have 3 options. It's possible to use grass rakes to rake the whole yard. This can be a great job for kids. Otherwise, you can attach a dethatcher to a tractor or lawnmower to gather the dead grass or hire an expert that will utilize a dethatcher/ aerator to get the soil ready for seeding. This is especially good if you have over one or two acres and have to get the job done quickly.
If the lawn grows between the time of thatching and time you prepare to plant the seed, you'll have to cut it back as short as possible. Use the first or second notch on the lawn mower and utilize a bag attachment if there is one.
Now you  may begin to plant
Since you'll be planting on top of the soil it's better to overseed with prejudice. If you have big bare spaces, you'll have to apply the seed and cover the seed with around ½" of topsoil then do a double seed over the top. Overseeding is going to improve your odds and doesn't cost much. Two bags per acre ought to be enough to obtain lush results.
Once you've planted the seed, you'll have to keep it moist on a daily basis for about ten days. Don't walk on the yard anymore than necessary so you don't damage the growth.
Contact Cleanr Property Maintenance for all your Winnipeg lawn care needs!