1. WE ARE PROFESSIONALS
We are not your typical, fly-by-night lawn guy. Our team of professionally managed, front line staff are given hours upon hours of paid training before they even step foot on your property. After an intensive video course, each staff member spends hours on every piece of equipment. This way they are totally comfortable before they even leave the shop. This is done with your property in mind. We want to make sure that we provide the safest environment for your tenants while maintaining a high level of satisfaction. All of our Cleanr Mow staff are uniformed and drive clean, company branded vehicles. You run a clean, well kept operation and we want to respect you by doing the same.
2. WE ARE PROPERTY MANAGEMENT FRIENDLY
Utilizing an array of innovative technology allows us too accommodate all of your requests with little delay. Our management team is highly trained, as well as our front line staff. All of these things combined allows us to provide any reports that are necessary for your requested service. If you need before and after pictures, GPS points while on site, or any other number of technical requirements, we can provide it. We choose to be extremely property management friendly to make your job easier.
3. WE ARE QUALIFIED
Cleanr Mow provides industry leading levels of service when it comes to commercial lawn care in Winnipeg. We offer prompt communication and reliable service standards, so you are never left in the dark when it comes to your commercial property. We offer total lot maintenance including commercial lawn mowing, trash and debris pick up, hedge trimming, mulch and garden bed installs, and more. Rest assured your property is in good hands when you hire Cleanr Mow.
Cleanr Mow has $1,000,000 in general liability and all workers are properly trained and WCB covered. We provide only the best commercial lawn maintenance solutions for our valued customers.
4. WE ARE CONSISTENT
We pride ourselves on the fact that when we make a promise, we keep it. This means that when we say we are going to show up on Tuesday, we show up on Tuesday. Our state of the art management software allows us to route your property in the same day every week without a chance of it being missed. The only thing that stops us from showing up to your property on the same day every week is mother nature herself.
5. WE ARE EASY TO HIRE
If you need service now, we understand that, so we make the process as quick and painless as possible. In most cases, we can provide you an estimate within minutes, with larger properties taking up to 24 hours. We strive to make it as easy as possible for you to hire us!
6. WE ARE DETAIL ORIENTED
The Cleanr Mow mantra is 'it's the little things that count'. With that in mind, we make sure we go out of our way to make every encounter with us a pleasant one. It truly is the little things that count.
7. WE ARE AFFORDABLE
We offer unparalleled value when providing lawn care services in Winnipeg while still providing affordable rates. The saying 'you get what you pay for' truly does apply to lawn care. We strive to offer the highest level of service possible while still maintaining great rates!
Get in touch with us today if you would like an estimate by calling (204) 960-0246 or visiting our homepage.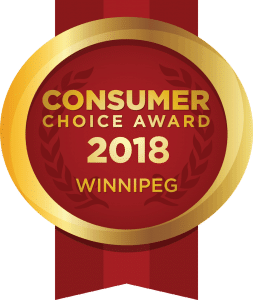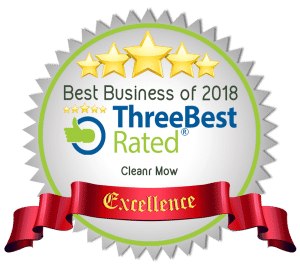 (Cleanr Mow won the Award of Excellence for being the top lawn care company in Winnipeg as selected by ThreeBestRated.com. We were also awarded with the 2018 Consumer Choice Award for Winnipeg, which was a big honor!)
---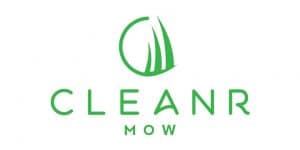 Cleanr Mow
https://gocleanr.com/winnipeg/lawn-care
(204) 960-0246
Winnipeg, MB, R2C1N5