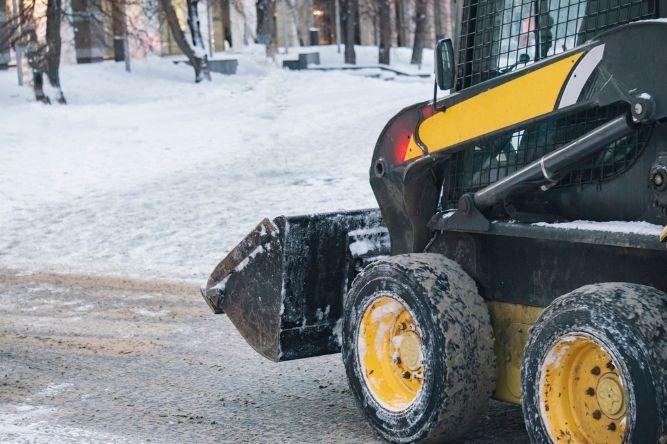 It may not be the snowy season yet, but the winter weather is rapidly approaching. Your company should start preparing now for the blustery weather ahead. It can be too difficult to secure services, such as commercial snow removal, once that white powder is already coating the parking lot. Planning ahead is the best way to ensure that your company is covered. 
If you are thinking about hiring commercial snow removal services, here are a few reasons why now is the best time to start shopping: 
More Accurate Quotes
When snow and ice cover the outside of your building and property, it can be hard for a snow removal company to accurately assess your needs. It is always best to have your property looked at during the warmer seasons when they can more clearly see the scope of work that will need to be done. They will be able to clearly identify any special challenges that servicing your property will entail. 
This will ensure that you will get a more accurate and detailed quote. No one should have any unexpected surprises when the bill shows up after the first snowfall. 
First Dibs on Scheduling
Many companies do not look ahead to the coming winter weather. As a result, they are left scrambling for a snow removal company when the snow starts to fall. Planning early ensures that you are on the service list for a reputable company who can help in a timely manner when storms arise. 
Most snow removal companies do not have an endless roster of businesses they can work with; there is only a finite number of machines and personnel to get the job done. If you book your services early, you are ensuring that your business will be served efficiently this winter. Without this advance planning, you may have no idea how quickly you will receive service. 
Look for the Best Prices and Reputations
One of the main perks of shopping for snow removal services early is the ability to talk with multiple companies. You can compare what services each company offers alongside their price list. Make sure that you look at the whole scope of the project and not just that final figure though. You need a snow removal company who is going to take care of every aspect of your business. 
If you were to wait until the snow is already here, you may simply have to go with the first company who gets back in touch with you regardless of what they charge or the quality of their work. Researching early lets you gather customer testimonials, read reviews, and interview the company you are considering hiring. 
Contact Professionals Today
Don't wait until the snow starts to fall to think about how you're going to manage your property this winter. You need to contact the professionals today to start crafting a plan for your unique business. If you are looking for fall clean ups in Winnipeg, Cleanr Mow can help you to get the service you need at a price you can afford!