Receive A Free, No Obligation Estimate INSTANTLY!
Spring is on its way quickly and we are excited to begin power raking as soon as possible. If your lawn is in need of some love this spring, fill out the form below and we will send a free, no obligation estimate over to you via email in no time at all!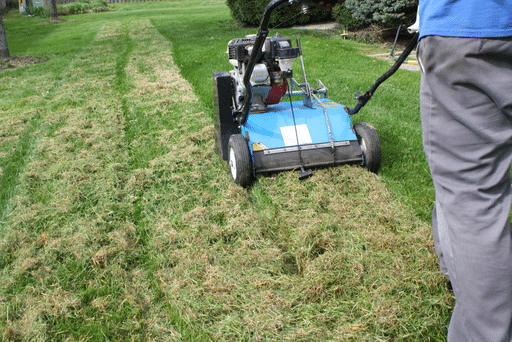 Fill Out The Information Below For A Free Power Raking Estimate!
Learn More About Our Spring Clean Up Packages!
Have Your Lawn Power Raked For Only $159!
For only $159, we will power rake your lawn, rake and bag all debris, and provide your first lawn mow of the season. This price covers the average city
sized lot (up to 3,000 SQFT of turf). For only $79, you can add an aeration to your power rake for the most optimal results!
---
Book Now
What's Included In A Basic Power Rake?
Why You Shouldn't Power Rake When The Lawn Is Wet!
Winnipeg Power Raking
Here at Cleanr Property Maintenance, we provide a wide variety of services to make sure your lawn looks absolutely perfect. One of the services we provide is power raking Winnipeg can trust, where we pass over your lawn with a powerful machine full of penetrating blades that get rid of layers of thatch on your lawn. In order to understand the benefits of power raking, you need to understand thatch, and its effects on your lawn.
---
Power Raking 101: Why should I power rake my lawn?
A common question we get at Cleanr Property Maintenance is "why should I power rake my lawn and is it really worth it?" The answer varies from lawn to lawn, but generally the positives do outweigh the negatives when it comes to power raking.
Power raking your lawn removes the old layer of thatch that has accumulated on your lawn over the previous years.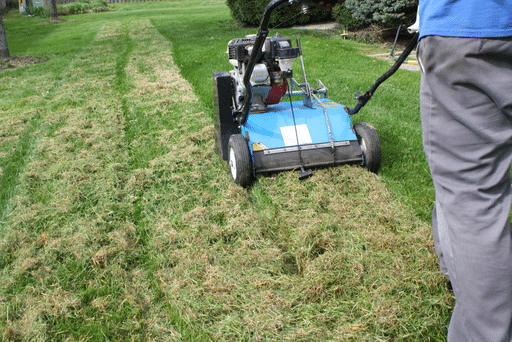 Thatch is essentially the undergrowth of your lawn: dead and decomposing plant life that dwells between the blades of grass and your soil. Some thatch is incredibly important to your lawn; it provides cover for the soil so it doesn't become too dry in the blistering sun or too wet in a deluge. Our floodplain topology and climate mean that too much water or sun are definite possibilities, so a protective layer of thatch is key. That said, too much thatch presents us with the opposite problem; being made up of mostly dead and decaying plant life, thatch is drier than grass. When there's too much of it, it can dry out rapidly in the sun, causing the soil to dry out, or it can rot in a deluge, causing problems for the rest of your lawn.
When the thatch layer on your lawn is a 1/2″ or greater it is definitely worth it to power rake your lawn.
---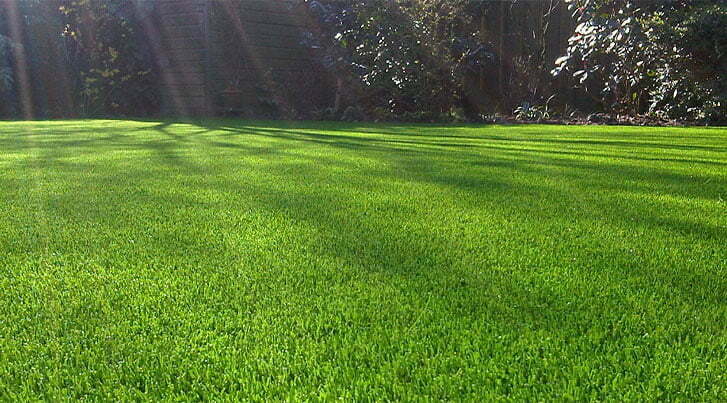 Power Raking 102: When should I power rake my lawn?
We recommend doing power raking in the early spring; it's the sweet spot for a number of different reasons. Early spring is the first time your lawn is exposed after the winter, so there's no rapid growth yet; that means there's less chance of healthy lawn being affected by the power rake. It's best to wait until your lawn is dry before a power raking; that's because wet grass blades are more likely to get torn by the power rake, and that kind of damage can last until fall. Early spring also means there's no time for more grass to die and add to the thatch layer; it really is the perfect time.
Power Raking vs. De-Thatching
Power Raking 103: What is the difference between power raking and de-thatching?
When it really comes down to it, power raking and de-thatching are essentially the same thing. Power raking refers to using a gas powered machine called a 'power rake' that uses metal tines to rip out the top layer of thatch. Pictured beside is what we use here at Cleanr Property Maintenance – commercial Bluebird Power Rakes. De-thatching can refer to the use of a de-thatching mower, a metal rake, or any number of tools that de-thatches the lawn.
Power raking provides a much cleaner and quicker job, meaning you will pay less as we will be spending less time on your property.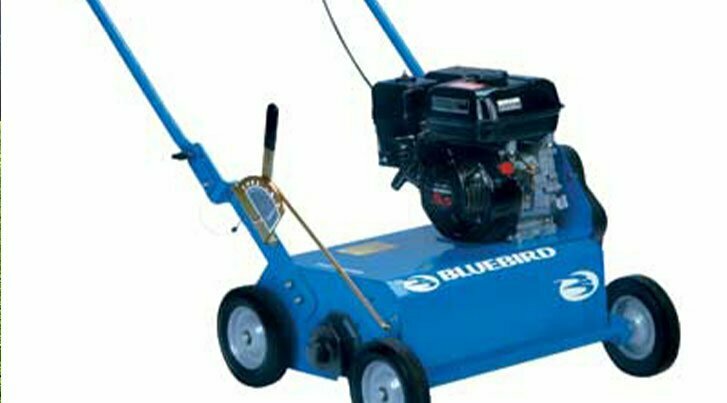 Book Now!
$159 POWER RAKE UP TO 3,000 SQFT – ADD AERATION FOR ONLY $79
There's so much we can do for your lawn in the early spring here at Cleanr Property Maintenance; we're thrilled to have the chance to discuss it with you. At the same time as your power raking is done, we can add in aeration, where small holes are added to the soil to make it more penetrable by water, nutrients and air. We can also overseed, adding a versatile combination of grass types to your lawn to make it healthy and beautiful. Give us a call so we can talk to you about our spring lawn care routine, and discuss what services will be best for you!
---
Book Now