Put That Lawn Mower Away!
Winnipeg is full of big lawns and beautiful green spaces—and a lot of that is thanks to sod.
We install sod (a combination of grass and soil sold in rolls) throughout Winnipeg and the surrounding area. Beautify your lawn, increase the value of your property, and live a greener life with our healthy, durable Kentucky Bluegrass sod—grown to withstand Winnipeg's harsh climate!
Our Sod Installation Services
Our Sod Installation Services
Kentucky Bluegrass is by far the most popular type of sod in Winnipeg. With incredible winter hardiness and good drought tolerance, it grows well in almost any type of well-drained soil. Our sod is made up of 100% Kentucky Bluegrass in rich mineral soil.
Once your sod is installed, feel free to overseed with other types of grass. Some grasses that are complementary to Kentucky Bluegrass include Creeping Red Fescue and Perennial Ryeseed—they both grow wonderfully in Winnipeg, and seeding multiple grasses will make your lawn more resilient (and beautiful).
---
Book Now!
All Winnipeg Lawn Care Plans Include:
---
Site evaluation and measurement
Before ordering and installing the sod, we evaluate your property.
This process includes:
Finding obstacles such as tree roots
Identifying potential drainage issues
Measuring the total footage of the project
Accuracy is essential here—we use the total square footage to determine how much sod we need to order.
Soil testing and preparation
As part of our site evaluation services, we'll test your soil to ensure that it's ready for the sod. We'll test your soil's:
pH levels
Nutrient contents
Moisture
We'll also prepare your soil, adding lime if it's too acidic and sulphur if it's too alkaline. When the soil is too dry, we recommend watering it for a day or two before the sod is installed.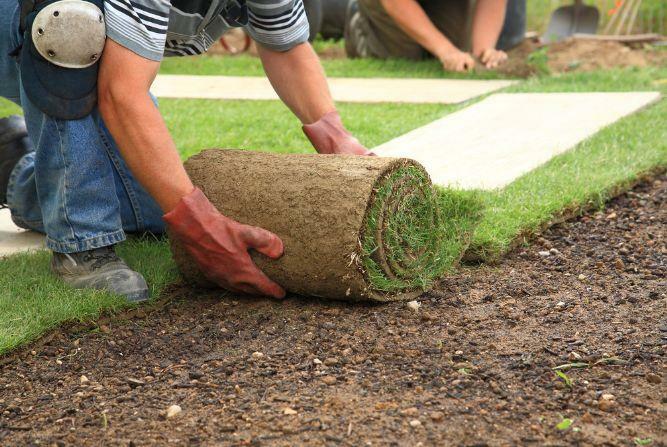 Removing existing grass and debris
In order to install the sod, we first remove any existing grass on the property, as well as any weeds, debris, and other obstacles that might impede laying the sod. Depending on the project, we may do this a day or two before the sod is laid to give us a chance to grade and prepare the soil.
Installing sod
Once the soil is prepared, we install the sod. The process involves laying out rolls of Kentucky Bluegrass sod in a special pattern that minimizes the appearance of gaps between rolls. Our Winnipeg sod installation pros will carefully lay out the sod so that trees and other elements of your landscape are incorporated seamlessly.
Rolling and watering
With the sod laid out, we use a sod roller in order to improve the contact between the grass' roots and the soil. After rolling, we'll thoroughly water your new lawn in order to promote growth.
Sod care after installation
We want your new lawn to thrive, so we'll give you all the information you need to care for your new grass. Typically, we'll lay sod late in the springtime; we recommend watering it twice a day, but here in Winnipeg, Mother Nature will often do the job for you in mid-to-late May.
You'll want to mow your lawn about one week after it's been installed. We'll also give you recommendations for when to use fertilizer.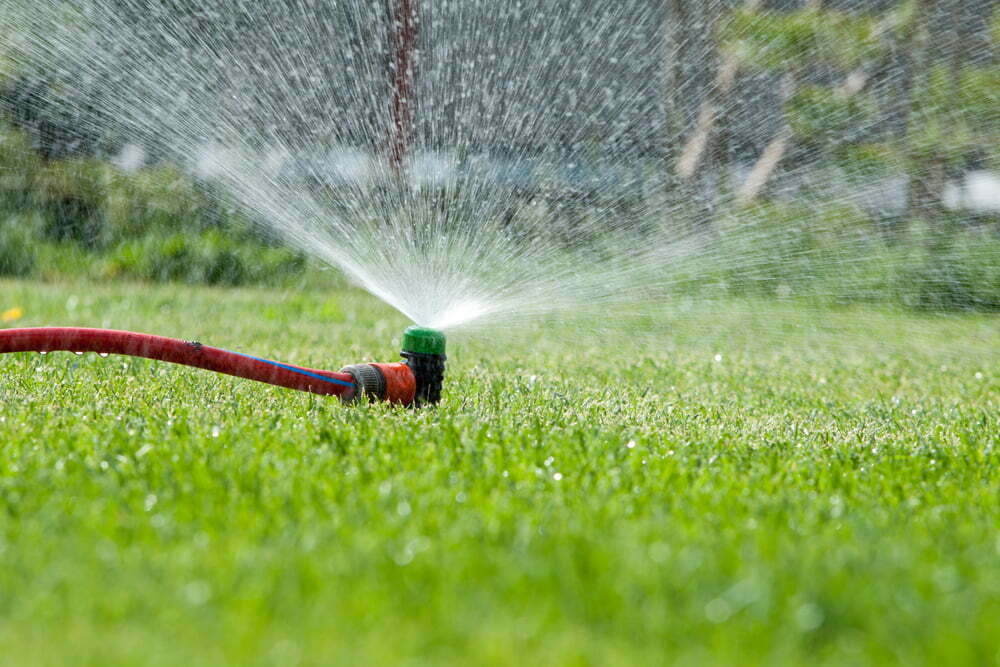 Benefits of Sod Installation
Sod is one of the most popular ways to get a beautiful lawn in Winnipeg. There are several benefits, including:
Higher property values
Properties with beautiful surroundings are valued higher
Better drainage
and a lower chance of basement flooding
Improved mental health
You've got a beautiful lawn to look at!
Creating a Resilient Yard
A yard that's grown to withstand Winnipeg's harsh climate
An exciting hobby
Lawn care is a joy
From our urban forest to our tall grass prairie preserves, we pride ourselves on green spaces in Winnipeg. Your lawn can be a part of keeping our city beautiful—all with a little help from Cleanr Property Maintenance.
Cost of Sod Installation in Winnipeg
Factors that influence the cost of sod installation
The cost of installing sod in Winnipeg varies depending on a number of factors. These factors include:
The size of the project
The quality of the soil
Obstacles that might impede work (leading to more labour hours)
The amount of grading required
Whether or not existing lawn must be removed
Whether or not weeding is needed
The installation of additional features (sprinkler systems, etc.)
The size of the project plays an interesting role—larger projects are typically more expensive in total (there's more sod to be laid), but less expensive by square foot. Contact us for commercial rates in Winnipeg.
Average cost of sod installation in Winnipeg
For residential customers, the average cost of installing sod ranges from $3 to $6 per square foot. The variance is higher for commercial customers, but the costs tend to be lower (as commercial properties tend to be much larger).
Tips to reduce the cost of sod installation
You can reduce the costs of installation by doing some prep work yourself—weeding, removing rocks and debris, and ensuring that the installers can easily access your yard.
Another way to reduce the cost of installation is to choose a trusted property maintenance company like Cleanr to install your sod for you. You'll always get a great price with us.
Contact Us for Professional Sod Installation Services in Winnipeg
Looking for high-quality sod for your residential or commercial property in Winnipeg?
Look no further than Cleanr. You can trust our professionals to install healthy Kentucky Bluegrass sod—and to maintain your new yard all year round.
We're located right here in Winnipeg, at 105 Melrose Avenue West. You can phone us at (204) 960-0246—let's bring some life back into your yard!
Frequently Asked Questions
---
Generally, sod takes about two weeks to root. During this time, you should water it frequently and take care not to step on it.
You can mow your new lawn once it grows out enough to be mowed—usually about a week—but if possible, we recommend waiting about two weeks until the sod is fully rooted.
Check Below To See If We Service Your Area!
---