Snow removal at rental properties is an issue that causes many landlord-tenant disputes. What are the codes of law regarding commercial snow removal? To learn, keep reading.
Multi-unit Complexes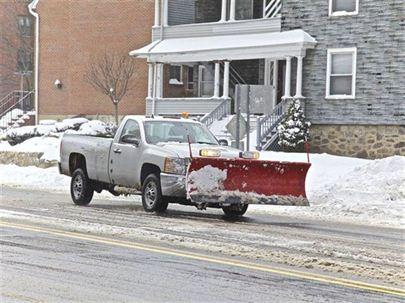 In multi-unit complexes, multiple and separate housing units are contained within one building or complex. The units can be next to each other or stacked on top of each other. According to the Manitoba Residential Tenancies Act, the landlord is responsible for snow removal in all areas surrounding the building including the sidewalks and stairs.
As a landlord, you're expected to remove the snow within 24 to 48 hours after the snow has stopped falling. To provide traction and prevent injuries you may also be expected to put down salt or sand. This is why, when it begins to snow, you should have some sort of snow removal arrangement so you don't end up rushing at the last minute. Some landlords agree to have their tenants take care of snow removal in areas surrounding their houses in exchange for slightly reduced rent. But this should be clear in the lease agreement. For multi-complex units, the only areas the landlord is not expected to remove snow from are tenants' private spaces like individual parking lots. Again, some landlords prefer to take care of such areas but this has to be in the agreement.
Single Units   
For single unit rentals, whether a duplex or triplex, if the tenant has exclusive use of the yard or part of the yard, they are responsible for snow removal on the property. Of course, the landlord and tenant may agree to other arrangements but this needs to be in the tenancy agreement. The agreement should also clearly state when the snow needs to be shoveled, specifically stating how soon after a snowfall the snow should be removed.
As a landlord. It's important to keep your tenants updated on laws regarding snow removal and disposal. You may also give them safety tips to avoid injuries while at it. Some landlords supply their tenants with shovels, sand and other equipment to help ease the process.
What is the Municipality's Responsibility?
It's the responsibility of the municipality to clear the streets and this includes all the community and neighborhood parks' pathways that have been designated for snow clearing. Public sidewalks are also plowed and sanded on the same priority as the adjacent streets. For reasons of accessibility for the public, back lanes are usually given an accelerated priority for plowing. However, as per the Council-approved Snow Clearing and Ice Control Policy, windrows left on the back lanes following operations by property owners aren't to be removed by the city – it is the responsibility of the property owner to do so.
As a landlord or property owner, it's important to consult with a lawyer to make sure that everything you include in your lease agreement conforms to the law. The lease shouldn't contradict the municipal laws. Therefore, to avoid confusion, you must take your time when wording your lease with concerns to snow removal. If you have any special arrangements with your tenants, make sure they're in the signed lease agreement.