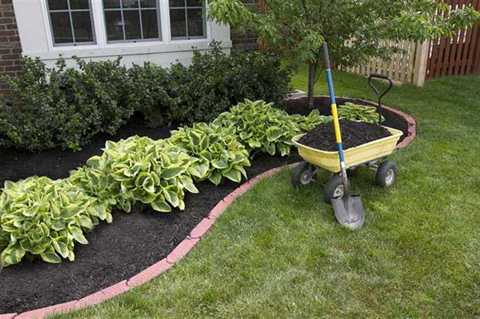 Renovations aren't inexpensive – it can be difficult to determine which areas of your home deserve the bulk of your budget. From landscaping to repainting, there are numerous applications for your dedicated savings, but you want to ensure that you're investing your money wisely. Selecting the right areas to renovate will provide a great ROI by increasing the overall value of your home. 
A front yard is great for showing off your property, while the backyard provides a more private space to entertain guests and relax with friends and family. Depending on your preferences, you may choose to focus more of your budget on one side. If you are considering selling your home, you may want to allocate more money to the front yard; it enhances the first impression that your house leaves, boosts its curb appeal, and makes the entranceway alluring. But if you would rather improve the space where you relax with loved ones, you may want to concentrate your efforts on the backyard. 
It may seem like an obvious choice to install an above-ground swimming pool in your backyard to increase your property value – yet this is not always the case. Due to extensive maintenance costs, adding a pool might not provide a great return on investment; it can even decrease the value of your home. This is especially true in a city like Winnipeg, where an outdoor pool is only usable three or four months out of the year. Instead, when renovating your backyard, turn your attention to cosmetic details. 
Adding a deck can be a large expense, but this structure will certainly increase the worth of your home. It gives you reason to update your patio furniture – this includes purchasing new lounge sofas, tables, or even a barbeque. Use your new deck to create an outdoor kitchen. You can also install a fence to increase the privacy of your backyard; it sets up the perfect spot for a cozy fire pit and a set of outdoor chairs. Modernizing and utilizing this space will entice potential buyers.
The biggest advantage of placing your focus in the front yard is that it increases your home's curb appeal. When people approach your property, the front yard is what they see first – make a lasting first impression by freshening up this area. Painting is relatively inexpensive compared to other renovations and it has a great ROI. That being said, it's important to pick your colours carefully. A startling shade can steer buyers away and discourage appraisers from valuing your home highly. Paint can be applied to the exterior of your home, front door, deck, and/or fence.
Whichever yard you choose to renovate, reseeding or sodding your lawn will revitalize dry, dead grass, and instantly improve its appearance. You can also add new greenery to add life to your yard; planting shrubs, flowers, and trees will increase the picturesque quality of your property. Cleanr Property Maintenance offers lawn care services in Winnipeg. We have lawn maintenance and landscaping services, including sod, rock, mulch, and flower bed installations. To add natural beauty to your property, contact Cleanr Property Maintenance today.