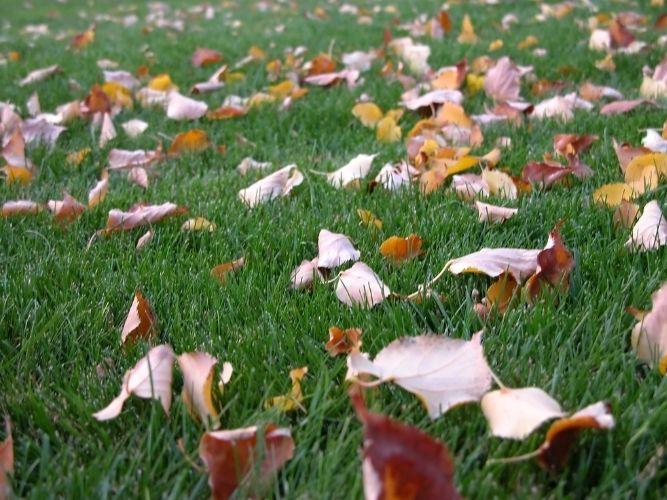 Autumn is on its way, and that means your lawn care routine is about to change. Instead of mowing the grass on a weekly basis, you'll have to start raking up the leaves that fall from the trees. This can be just as time-consuming and can give you a serious workout! If your lawn is covered in leaves, there is some real benefit in raking them up – apart from just aesthetics. 
To find out more about how raking can help your yard thrive, this guide will help you understand the benefits and the best time to do this chore! 
Raking Leaves Help Grass Grow
Not only is a leaf-covered lawn an eyesore, but it is also detrimental to the health of your grass. A thick covering of leaves blocks the sunlight from reaching your grass. Raking the leaves will help restore grass to its former glory instead of allowing it to suffocate. If you have taken the initiative to plant some cool-season grass for the fall and winter, you'll need to give it all the ingredients it needs to be successful. Sunlight is at the top of the list if you want grass to grow tall and strong.  
Raking Removes Lawn Thatch
Another thing that keeps your grass from growing is the lawn thatch that covers the yard. This dead grass sitting right on the surface will only go away if it is raked up. If you are already out there raking up leaves, this thatch will come up with it. This will free up your living grass and allow it to grow better. Your grass will get more air, water, and sunlight without the dead grass smothering it all season long. Raking up thatch also increases the drainage of your yard, if this is an issue for you. 
When Should You Rake?
When the leaves start to fall in autumn, many people begin to think about raking their yards. However, they may not know when the best time is to take care of this chore. The good news is that there isn't really a wrong time to take on the task of raking. You can start as soon as leaves start to gather on the ground. This means you may choose to rake several times, creating small piles each time. Alternatively, you can wait until all the leaves have fallen and do one intensive raking. 
The important thing is to do it when the leaves are dry. If you wait until after the first snow, you will have a much harder time trying to gather up all the loose leaves. 
Schedule A Fall Clean Up
Raking can be a tiring activity and may even take several days if you have a large yard. Luckily, you don't have to do this chore on your own. Cleanr Mow can help you with regularly scheduled fall clean ups in Winnipeg. Be sure to give us a call today to get on the schedule for yard maintenance this autumn!