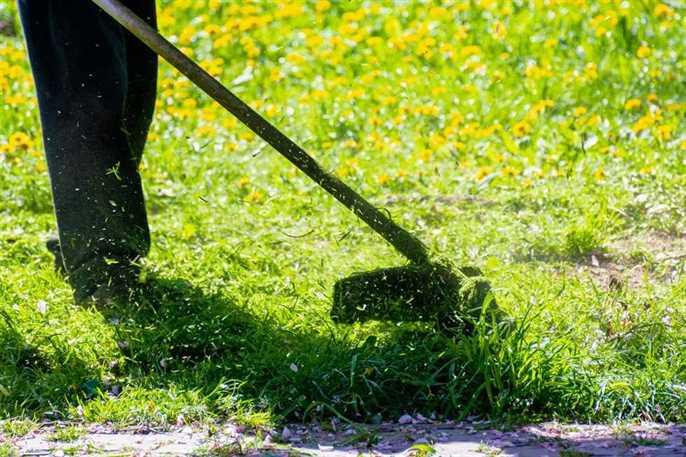 When you visit a commercial property, you probably expect a reasonably well-maintained yard. If the lawn is full of bare spots, weeds, and overgrown grass, it won't create a good first impression. In fact, it may cause you to think less of their company.
The appearance of your property represents how you do business. A lawn that's taken care of shows clients that you pay attention to detail. It cultivates a professional appearance. 
Now that spring is here, it's time to get started on seasonal lawn care. Here's a handy checklist that can improve the exterior of your commercial property:
Do a Soil Test
Who knows what happened to your grass as it sat under a blanket of snow for 6 months? Assess the damage with a soil test, which will reveal the nutrients and pH balance of your lawn. 
Tidy Up
Start by removing any sticks and leaves that have gathered on the grass. Gather any garbage with a trash grabber and dispose of it. To remove any dead grass, give the lawn a thorough raking. As you rake, you may notice that some areas of your lawn will require aeration to help it recover from the winter.
Weed Control
Spring is the perfect time for biking, hiking, and getting rid of weeds in your yard. It's best to get an early start on this task before unwanted plants take over in the spring. Get a handle on common weeds in Manitoba like thistles, foxtail, and dandelions before they dominate your lawn.
Overseed
Fill in bare or thin patches of your lawn by overseeding. But readers be warned: it's tough to balance this practice with weed control. Many herbicides will inhibit the growth of new grass seeds. A lawn care professional will know how to handle these two issues.
Spring is the perfect time to overseed. Take advantage of the mild temperatures to cover any bare spots; if you wait until the summer, temperatures may be too hot for the grass to grow.
Add Mulch
Restore moisture, prevent weed growth, and tidy up the appearance of your lawn by adding a layer of mulch. It can increase the growth rate of your grass. Use mulch near planting areas like beds and trees.
Even though spring is here, we all know winter that will return eventually. Mulch can help insulate your lawn and protect it from harsh temperatures.
Fertilize
Is your lawn in need of nutrients? A fresh coat of fertilizer will do the trick. Take it easy during the application, or you might end up giving unwanted weeds a dose of nutrients as well. 
However, using too little fertilizer won't have any effect whatsoever. Consult a lawn care professional to determine how much fertilizer is right for your lawn.
Mow
After all the treatments you apply and maintenance you perform, your grass will be looking lush and green in no time. It may grow so fast that you'll need to mow it more often!
Try to ensure that you don't cut the grass too short, or you'll end up causing damage and sabotaging some of your hard work.
You have no shortage of labour cut out for you if you'd like to revitalize the lawn on your commercial property. As a business owner, it's hard to find the time for chores like these.
This lawn care checklist might seem overwhelming. At Cleanr Property Maintenance, we offer commercial lawn care in Winnipeg to help business owners stay on top of their lawn care needs. 
We also offer residential lawn care in Winnipeg.