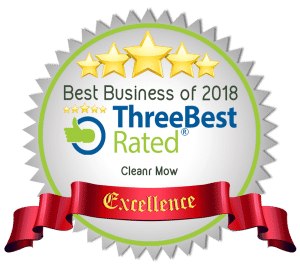 Excited and ready to enjoy the summer months but dreading the lawn work in the hot, hot summer heat that comes along with it? Prefer to spend time out at the cabin and not have to come in once a week to mow the lawn? Cleanr Mow makes it easy and affordable to hire a lawn care or landscape professional to handle your yard work for you. This is the Cleanr Mow experience.
We Keep Our Commitments
Cleanr Mow is different than a lot of companies here in the Winnipeg lawn care industry. We make a commitment to the customer and we strive to always keep our promises. It is not uncommon for other companies to come and mow your lawn when they want, not on any particular schedule. With Cleanr Mow, we mow your lawn on the same day and around the same time every single week, barring any weather events that stop us from working. It is simple to hire Cleanr Mow to handle your lawn care or landscaping projects, just follow the easy steps below!
Get a Free Estimate
To start, simply call us at (204) 960-0246 or visit us online at Book an Estimate to request a free, no obligation estimate. The majority of the time we are able to provide an estimate for weekly lawn care over the phone using our state of the art lawn recognition software. For landscaping or other work we will schedule an in person estimate with you. Once the estimate has been done and you have approved it, you will be added to our comprehensive, zone based routing software. At this point, all you have to do is sit back and enjoy the work that we will be performing for you.
Set Up Payment, Sit Back and Let Us Do What We Do Best
For payment we accept credit card. We must have a form of payment on file prior to beginning the service. Once you are routed in, our crews will be dispatched to your property for weekly lawn maintenance.
24 hours prior to each service visit, you will receive an automatic reminder email sent to you. This is to remind you to pick up any dog droppings, yard decor, or anything else that may impair us from doing a great job. As animal waste removal is not included in our services, we ask that it is done prior to our arrival. We will trim and mow around obstacles but will not move excessive amounts of lawn decor or toys.
It's That Easy
That's the Cleanr Mow experience. We try to make the experience as simple and painless as possible. Essentially you can just set it up with us, and then best case scenario you won't have to talk to us again until the following season. Of course, if you do every have any questions, comments, or concerns we are always available at the office by phone at (204) 960-0246.
The lawn care season starts in April with a spring clean up and then weekly lawn mowing runs from May 1st – September 31st and is followed by leaf removal in October.
Overall, we are working hard to consistently innovate and find ways to improve your experience with us each and every day. To book an estimate or to sign up for weekly lawn maintenance, please call us at (204) 960-0246 or visit Book an Estimate.