How Often Do We Shovel During The Winter?
The quick answer: as often as it needs to be done! Since Cleanr Snow is 100% focused on residential snow removal in Winnipeg, we offer the same options to all of our customers. We have a standard 1" trigger depth accompanied with unlimited visits when you sign up for a monthly service plan. All of our plans are for the full season (November 1st – March 31st) and are paid on a monthly basis. Choosing us for your snow removal is sort of like purchasing snow insurance. You will not get charged extra if we have to shovel every single day in one month nor will you be refunded if we only go out once in a month. The price is based on averages that we have observed since we began clearing snow.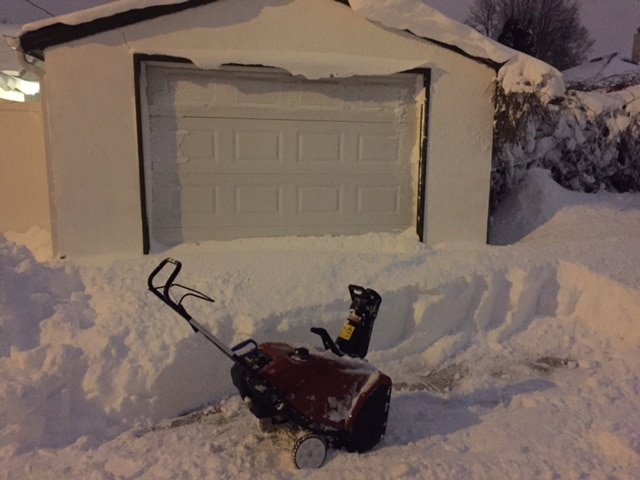 Snow like this averages out the less snowy months.
Now to the numbers: on average we will visit each homeowners property five times per month. Of course this is an average. To use real numbers, in November of 2016 we cleared twice whereas in December of 2016 we cleared six times (and ended up clearing 152% of the annual snowfall amount in just one month!) In November of 2016, we spent between 4-9 minutes to clear each driveway during each snowfall. In December of 2016, we spent between 13-35 minutes to clear each driveway. As you can see, the amount of snow obviously plays a huge factor into the amount of time we spend clearing properties. Even though we had a relatively light November, December completely flipped the average on its head.